old-school shimano with spiderless ring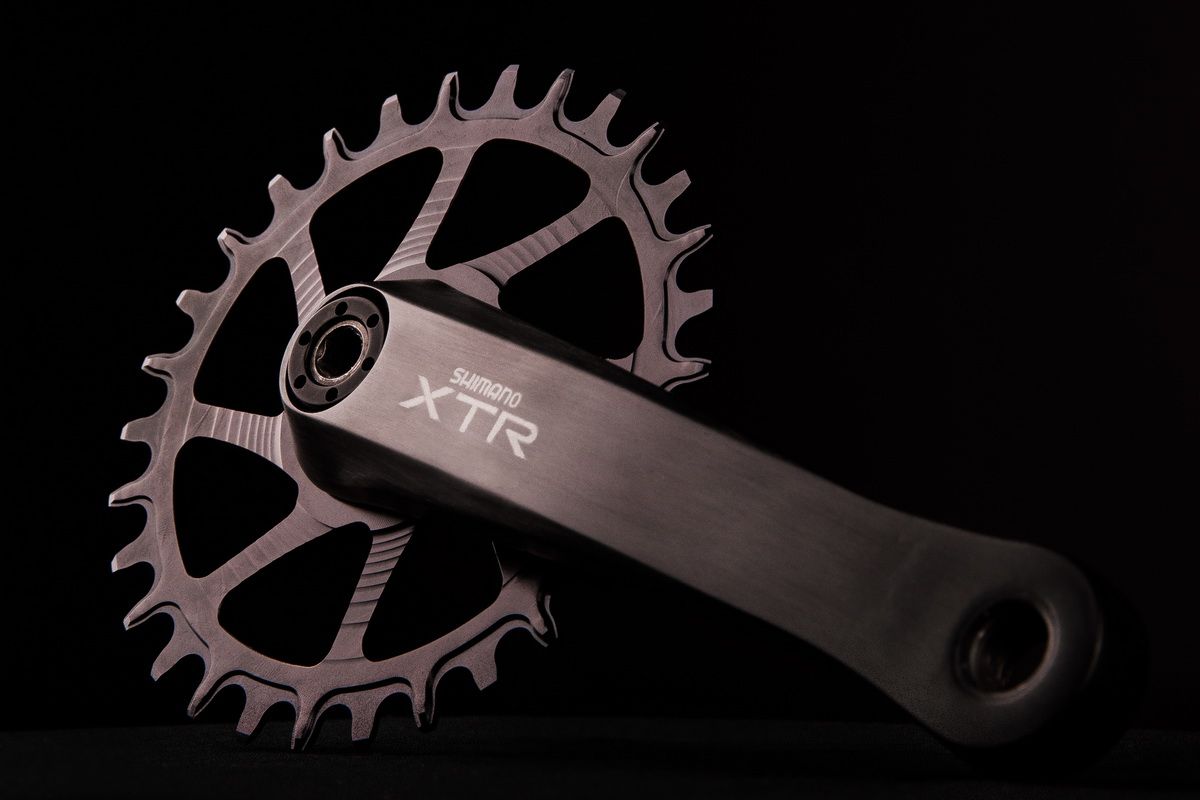 When working on another retro project I imagined a bike with a 1x9 drive train. Indeed, today nothing special, there are many classic ways to do it; however, my idea was to build the drive train with Shimano XTR FC-M952 cranks and direct mount (i.e. spiderless) chainring. Well, interesting idea, but where to get a spiderless chainring for those old cranks? I did some research (and it was really intensive one with many negative results) and finally found a company that made one for me. It`s Garbaruk. I requested Garbaruk to make a custom black 30T narrow-wide spiderless chainring. And they said yes. 
Before completing the old cranks with a new custom chainring I did a complete refurbish of the cranks. As you may envision, the cranks were in bad visual condition. I did a lot of handworks to get a nice, smooth, and polish-like surface, just perfect for anodization. Now I have to say that I did a mistake when I thought the cranks were anodized. No, they were not. The cranks had been originally painted and therefore the old paint must have gone. More time needed, more effort done. Anyway, after the new black anodization, a friend has made a new Shimano logo by laser. And retro MTB becomes cooler again.